Part 3: The Daring Films of 1930-1934
---
1933
---
42nd Street-This classic musical had everything it needed to be a success in 1933. Warner Baxter plays an ailing but demanding middle aged Broadway producer who is out to create his masterpiece. His star, played by Bebe Daniels, breaks her leg the night before opening. Chorus girl Ruby Keeler must take her place. An excellent musical score by Harry Warren and Al Rubin includes "You're Getting to Be a Habit with Me"(sung by Daniels), "Shuffle off to Buffalo" and the title "42nd Street"(sung by Keeler and Dick Powell). The highlight has to be the escapist choreography of Busby Berkely. Dick Powell and George Brent play the male leads and there is a strong supporting cast of Ginger Rogers, Guy Kibbee, Una Merkel, and Ned Sparks.
---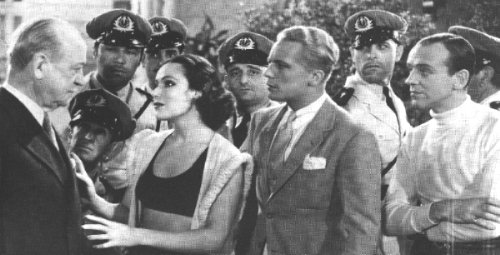 Flying Down to Rio-
RKO's attempt to out do Warners' 42nd Street falls short but with some surprising reservations. In a corny plot, Gene Raymond plays a combination band leader/aviator who falls head over heels for the Brazilian beauty of Delores Del Rio. The story really gets far fetched when the Yankee Clipper band opens the new Hotel Atlantico with a truly high flying production number that has a bevy of scantilly clad dancers hooked onto airplane wings flying overhead. Although it sounds crazy, audiences of the day loved it. More important than the weak story are the fleeting moments where Fred Astaire and Ginger Rogers come together and dance on screen for the first time--The Carioca. This move was key to saving struggling RKO as Astaire and Rogers clicked for the audiences and went on to a series of successful movies together.
---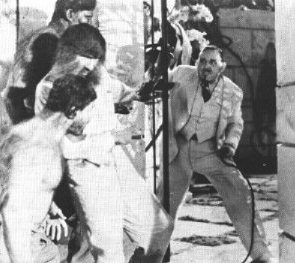 Island of Lost Souls-
Richard Arlen plays the survivor of a sunken ship who is unhappily left stranded on the tiny secluded island of Dr. Moreau. Moreau, beautifully played by Charles Laughton, is a whip-cracking task master to a growing population of his own gruesome human/animal experiments. The doctor's prize experiment is Lota, the panther woman(Kathleen Burke). Dr. Moreau hopes to validate her human qualities by having her seduce the stranded Arlen. Danger reaches critical proportions when Bela Lugosi, one of the near-humans, leads an uprising. This is vintage horror from the 1930s that still holds up well.
---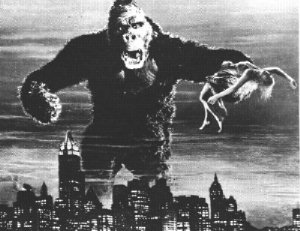 King Kong-
The 1933 version of King Kong has been called the greatest fantasy film of all time. Without all the computer technology available today, special effects master Willis H. O'Brien used a two-foot model filmed frame by frame to bring Kong to life. Robert Armstrong plays the fearless movie producer who captures Kong and brings him to Manhattan where he escapes and steals the lovely Fay Wray, taking her to the top of the Empire State Building. Bruce Cabot plays the brave fiance who enlists the help of the military to try and rescue her. Get ready for lots of screaming.
---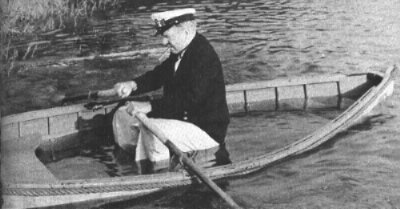 Tillie and Gus-
Paramount decided to test W.C. Fields' comedic effectiveness in this, the first movie completely designed to showcase his humor. Fields teams with Alison Skipworth to fleece some suckers at cards while returning home to claim a family inheritance. It marks the first film that he comes up against Baby LeRoy. The climax has Fields captaining a broken down river ferry that must win a race with a new luxury boat for his niece and her husband to secure a crucial government contract. Great slapstick and one-liners.
---