Part 3: The Daring Films of 1930-1934
---
1932
---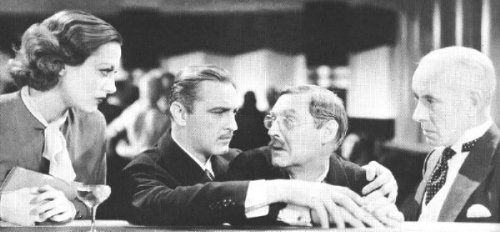 Grand Hotel-A star studded MGM cast captures the colorfully intertwined lives of the guests of a plush Berlin hotel. John Barrymore is a Baron without money who is out to steal his way back to solvency. Instead he ends up stealing the hearts of two beautiful women, Greta Garbo and Joan Crawford. Garbo puts a good edge on her portrayal of an oversensitive eccentric dancer. Fine performances are also put in by Wallace Beery, as a powerful German businessman, and Lionel Barrymore, as a terminally ill bookkeeper who wants to spend his life savings to experience the 'high life'.
---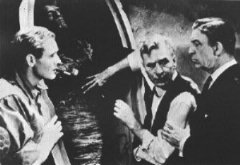 The Mummy-
The mysteries of ancient Egypt and mummy curses create an atmospheric setting for this Karl Freund classic. Boris Karloff is the Mummy who comes back to life, assumes a new identity, and uses his mystical powers to lure lovely Zita Johann into his clutches. David Manners plays the British archaeologist attempting to break Karloff's grip on her.
---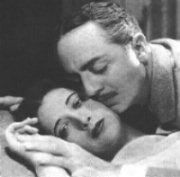 One Way Passage-
William Powell plays a suave convicted murderer who takes a liking to stylish Kay Francis when they meet in Hong Kong. They board the SS Maloa en route to San Francisco but still harbor secrets from each other. Powell is actually under the arrest of a police detective and Francis is terminally ill. Frank McHugh and Aline MacMahon add flavor by playing comical con-artists in aid of the romancing couple.
---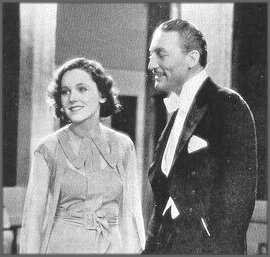 Skyscraper Souls-
Warren William plays a bank owner who ruthlessly deals with his business associates and takes advantage of beautiful women. William tries everything, including manipulating his company's stock price, to get control of the impressive Seacoast National Bank skyscraper. Maureen O'Sullivan plays the beautiful object of his desires. Wonderfully interwoven plots.
---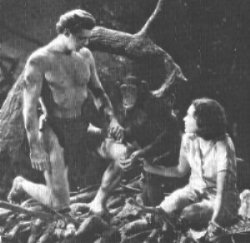 Tarzan, the Ape Man-
The first of the series of successful Johnny Weissmuller/Maureen O'Sullivan Tarzan movies. It tells the story of Jane and Tarzan's first awkward meetings after Tarzan and his ape-friends abduct her from her father's ivory expedition. Loads of actual African footage is mixed in to help create the 'jungle feeling'. This is the most savage that you will see Weissmuller as Tarzan. Much of the film's original footage was removed for being too violent but it still holds up very well. Effective secondary roles are played by Neil Hamilton and C. Aubrey Smith as Jane's father.
---