Part 3: The Daring Films of 1930-1934
Describing the films of the 1930-34 era is a huge task. I will do so in a representative way and will not limit myself just to films made in Hollywood, although most were.
I have chosen five films from each of the years of 1930-34. Of course everyone's opinions about favorite movies differ. What I have tried to do is represent several different genres (comedy, horror, gangster, musical, fantasy, social drama) so that a true feeling for the period is established. Some of these films are well known, others are not, but I recommend them all as MY FAVORITES...
---
1930
---
Animal Crackers-
The zany Marx brothers (Groucho, Chico, Harpo, and Zeppo) combine with their perfect foil, Margaret Dumont, in their second movie. What the movie lacks in plot, it makes up for with sheer craziness. It is a reproduction of their Broadway success which is loaded with humorous dialogue.
---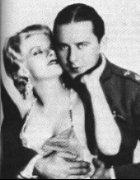 Hell's Angels-
Howard Hughes directed this vehicle that helped propel Jean Harlow's career. Harlow's acting lacks the bite of some of her later films but the real value in this movie is the incredible aviation footage. Ben Lyon and James Hall play two brothers who enlist with the RAF after the outbreak of World War I. While one brother experiences heartache with Harlow, the other deals with the mental demons of biplane dogfighting.
---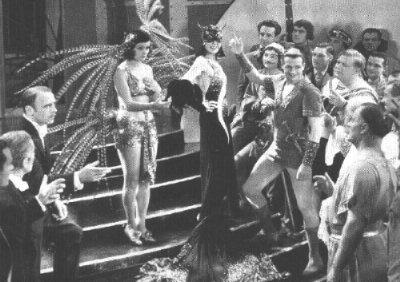 Madam Satan-
This film is classic pre-code Cecil B. DeMille work. During a racy costume party staged on a zeppelin, the normally placid Kay Johnson dresses up as sexy "Madam Satan", in an attempt to win back her philandering husband, Reginald Denny. Art Deco sets add to the visual appeal.
---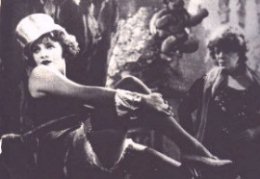 The Blue Angel-
A self-righteous university professor, Emil Jannings, falls for a floozy night club entertainer, Marlene Dietrich. This German made classic brought Dietrich to the fore front internationally. It was also the stepping stone for her and director Josef von Sternberg's series of successful films together in Hollywood.
---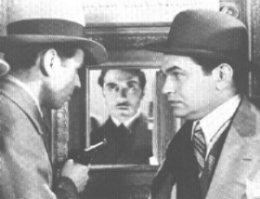 Little Caesar-
Edward G. Robinson gives a stirring performance as Cesare Bandello, an ambitious and merciless killer who rises to the top of the underworld through sheer ruthlessness. This film spawned the success of the gangster genre. It also drew the attention of women's and community groups who detested it for creating such a vile idol for the day's youth.
---
---