Part 4: New Directions; 1935-1938
---
1937
---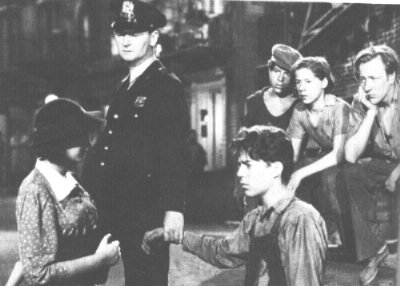 Dead End-
This well acted social drama portrays life in the poor tenement blocks adjacent to Manhattan's posh East Side. The Dead End Kids(Billy Halop, Bobby Jordan, Leo Gorcey, Huntz Hall) show how poverty twists the development of the neighborhood adolescents. Humphrey Bogart, as 'Baby Face Martin', is a killer who returns to his old home. He finds that his girl is now a prostitute and his mother asks him to "stay away...and die". Joel McCrea and Sylvia Sidney play the 'straight arrows' who try to fight through life honestly. Such a depressing film was a surprising success given the escapist preferences of 1930s audiences.
---
Lost Horizon-
James Hilton's novel is brought to the screen by Frank Capra. Ronald Colman is in fine form as he and his friends stumble onto Shangri-La in the Himalayas. Sam Jaffe is a 200 year old High Lama who doles out wisdom in a utopian world. Attempts have been made to restore lost dialogue to the film using still photographs to fill the gaps. The ideals of this film couldn't miss with audiences of the depression. It is one of the most extravagant productions of its day.
---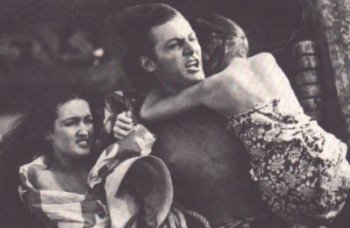 The Hurricane-
Special effects and a star-studded cast made this one of the top films of 1937. Dorothy Lamour and Jon Hall play the native leads who are harassed by the ruthless governor Raymond Massey. Mary Astor, C.Aubrey Smith, Thomas Mitchell, and John Carradine also put in good performances. It is hard to believe that the effects were achieved with airplane engines and fire hoses blasting the carefully constructed set of a native village.
---
Stage Door-
In a theatrical boarding house lives a flock of aspiring Broadway starlets who eke out a living while trying to land a big part-or a big producer. Ginger Rogers and Katharine Hepburn become room mates and are propositioned by the same gigolo producer(Adolphe Menjou) to put their names in lights. Andrea Leeds is driven to suicide when the part of her dreams passes her by. The mix of hardship and success is carried off well by a fine cast. Gail Patrick, Lucille Ball, Eve Arden, Ann Miller and Franklin Pangborn all add to the story's flavor.
---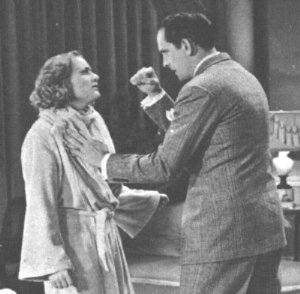 Nothing Sacred-
Carole Lombard and Fredric March lead this satiric look at the publicity game in New York City. Lombard is priceless as she fakes a terminal illness while reporter March plays the story to the hilt for publicity's sake. He aims to boost his paper's circulation and she is along for the ride. Another fine screwball comedy.
---